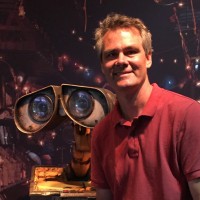 What I'm doing now
Steve Spindler – last updated Nov 20, 2015
Derek Sivers suggested creating a "What I'm doing now" page. It's a good idea.
Current goal is to be a better communicator
I'm working on my communication skills to better support my family, collaborators, clients, community and myself.  It's a skill, and I have a lot of room for improvement.
Listening
Writing letters
Answering questions from clients via email, more every day
Learning to code so that I can mock up improvements to WikiMapping
Developing short videos to show people how to accomplish simple tasks
Planning a video series on how to design bike and transit map
Some days I travel to the mountains in NE Pennsylvania to go hiking, bicycling or to meet with trail planners and advocates.   This, and while I clean around the house, is my time to listen to audiobooks.
Areas of focus: WikiMapping, Cartography, Community, & Family
Family
I work from home to prioritize family activities
Kids activities
Prioritizing home improvement projects
Preparing for holidays and guests
Weekend outings
WikiMapping
Updating WikiMapping UX to better meet the needs of users.
Building an FAQ based on emails I receive
Creating videos
Talking with Project Administrators
Figuring out how to spend money
Cartography
Creating a bridge between multiple disparate datasets within PA & NJ to speed production of local maps.
Burlington County Bike Map – final edits, about to go to press
Union County Transit Map Mock up – Making a "How to" video
Delaware & Lehigh – Starting third map for the Anthracite & a kiosk map for Wilkes-Barre
Charlotte, NC Regional bike map – thinking about.  Complete by June.
Philly Map – Regional Transit Map. – Planning
Mapping trail advocates and professionals. – Thinking about
Community
Looking at bicycle mobility in Montgomery County
Wrapping up the 2015 year financials for Jenkintown Community Alliance
Helping out a little at church
Supporting CISV by developing the Philadelphia Chapter website.